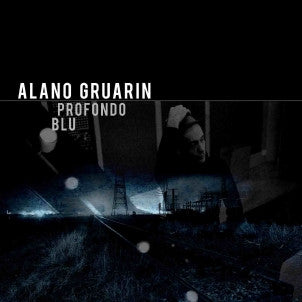 Alano Gruarin- Profondo Blu
"Profondo Blu" is the title of the 8 colourful self-made compositions which arouse a colourful musical curiosity. There is no doubt Alano's first cd enriches the world of jazz and appeals to everyone's imagination. The two self-willed arrangements of the jazz standards "Nature Boy" and "Alone together", which Alano adapted in a refreshing and personable way, confirm the versatility of this promising pianist.
 Alano, who is inspired by human fortunes shows a deep involvement towards man, succeeds to transform the range of human emotions into music that penetrates deeply into the soul.  The almost religious "Abbia pieta di noi "(Have Mercy), is dedicated to the victims of the Tsunami in 2005.
With his foundations in the classical music and the traditional jazz, Alano creates his own recognizable style. His dynamic and enthusiastic personality coupled with the openness of this colourful virtuoso is reflected in the composition of the songs. Surprising modulations, fascinating simplicity and transparency, reveal a renovating character, which entices listeners to play this music repeatedly.
 With Werner Lauscher on double bass and Maarten Moesen on drums the trio on this cd are enriched with well known artist such as Bert Joris, Gwen Cresens (bandoneon) and last but not least "Het Kryptosquartet".
Jef Neve commented by saying: "they are masterpieces, each one of them" and Michel Bisceglia summarized it: "surprisingly traditional".