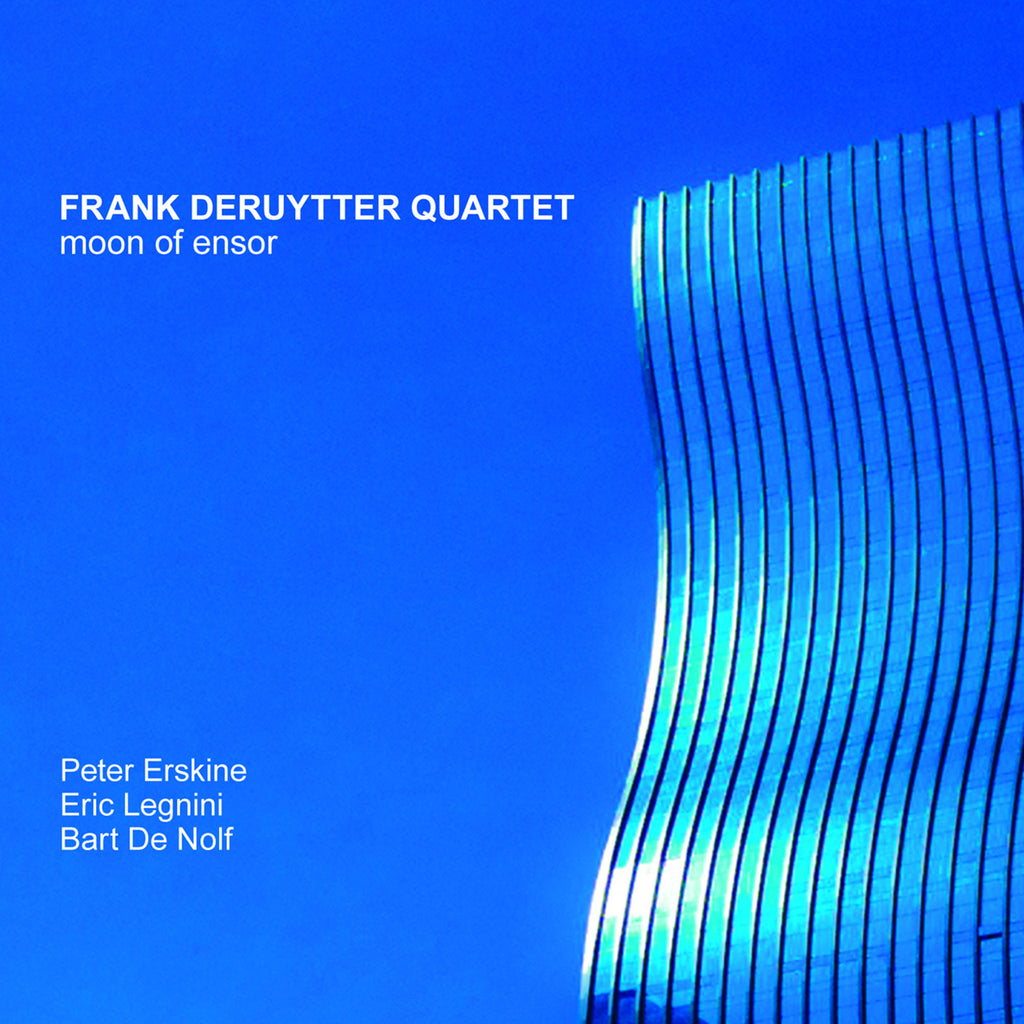 Frank Deruytter Quartet - Moon of Ensor
One year after his successful debut album, Frank Deruytter already presents a second album with his excellent jazz quartet. Again joined by Peter Erskine on drums. Eric Legnini on piano and Bart De Nolf on bass complete the quartet.
'Moon of Ensor' contains more traditional jazz elements than its predecessor, but without entirely abandoning the characteristic groove of the first album.
It was a great honour for Frank Deruytter to work with Peter Erskine, whom he idolized as an adolescent. But Erskine immediately showed a strong appreciation for Deruytter's approach towards music as well.  And this mutual respect seems to be constantly increasing. Peter Erskine: "Frank is the only saxophonist I know of today who is still finding fresh music, mining or investigating it, the way Michael Brecker played."
The quartet played a concert tour in Belgium before entering the studio to record their second album. This reinforced the band-feeling and strongly intensified the interaction between the musicians. Frank Deruytter claims that the quartet's group dynamics reach an exquisite level: "We all come from different worlds, but when we meet it feels like fireworks are going off. It also seems that elements from another world are entering our music when we play… and we all grab it."
www.frankderuytter.com