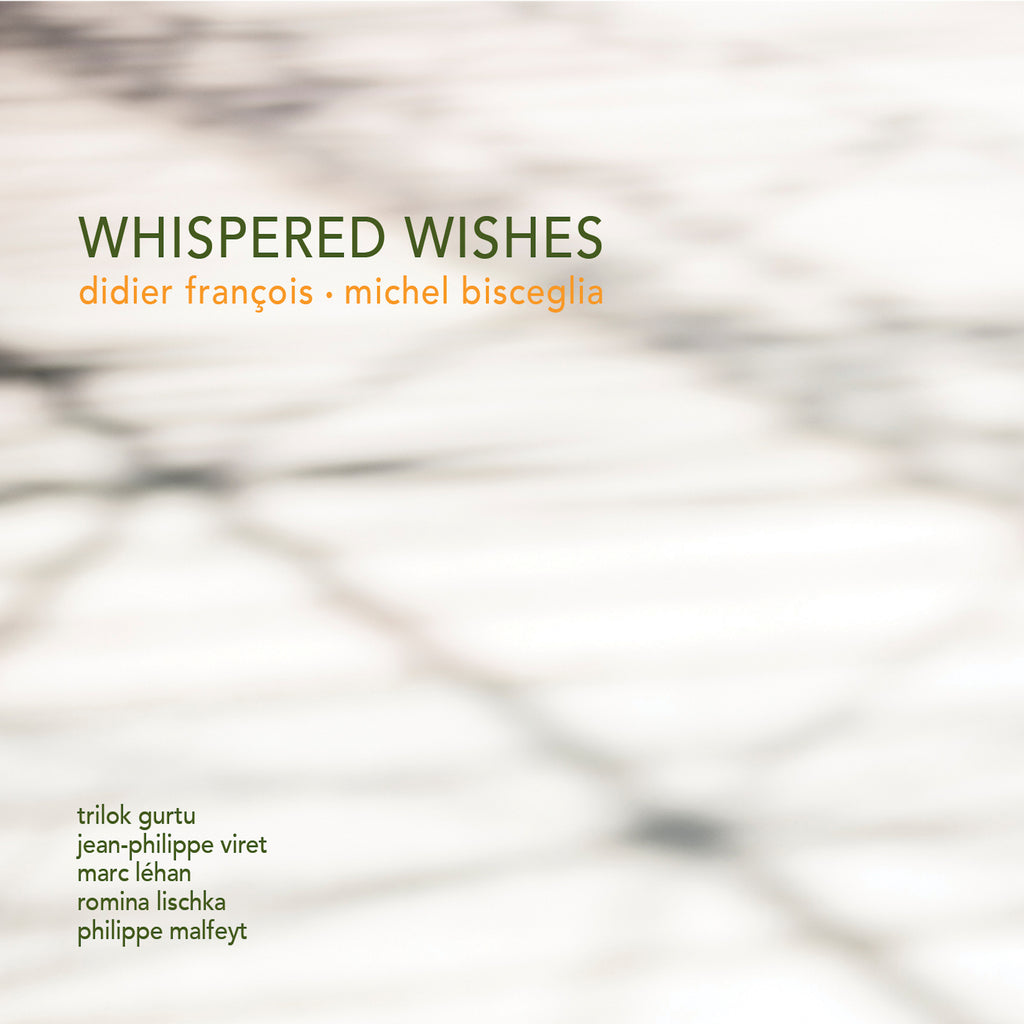 Michel Bisceglia & Didier François - Whispered Wishes (CD)
"Whispered Wishes" by Didier François and Michel Bisceglia, contains new compositions mixed with some classical compositions from Händel, Machaut and Kapsberger. The songs are a mix of jazz and classical music in which the two main musicians are specialized.
Michel Bisceglia plays the piano on all tracks of the album. Didier François alternates the "viola d'amore a chiavi" and the "viola da siena".
Several featuring artists collaborated on this album: Trilok Gurtu (tablas, udu and light/vocal percussion), Jean-Philippe Viret (double bass), Marc Léhan (drums), Philippe Malfeyt (arche liuto) and Romina Lischka (viola da gamba, discant and vocals).
 Tracklist 'Whispered Wishes':
After the storm (WW rework)
Lascia ch'io pianga
Swamimalai (WW rework)
iGold generation (WW rework)
Dame, ne regardes pas
Meditation
Kim (WW rework)
Feeling (WW rework)
Whispered wishes (WW rework)
Stephie's song
Toccata arpeggiata
Total Time: 53:08